There were no smoke detectors found inside the apartment in the two-family South Plainfield home where five people died in a raging fire on March 1, 2012.  "In our investigation, we can find no evidence of smoke detectors in 1407 Clinton Ave.," South Plainfield Fire Chief Thomas Scalera said.  The other half of the house, 1409 Clinton Ave., had three smoke detectors, one on each floor, Scalera said. But those on the first and second floors were not functioning, and the one in the basement was "chirping," indicating the battery was dying.  The residents in the 1409 unit all escaped unharmed.
Evidently, when South Plainfield firefighters arrived at the scene in the middle of the night they did not hear any alarms sounding.  Fire officials confirms that the house was inspected in 2005, when it was purchased by current owner Gerado Avalos, and at that time it had the smoke detectors required by state law.
Avalos said the house had smoke detectors and that he replaced the batteries on the first and second floors in October. He said he tested them before leaving. "I provided everything necessary," Alvalos said. "At that time, they were working. If at a later time they were taken down or malfunctioned I do not know," he said.
Landlords, as owners of the property, have an obligation to comply with all state laws and fire codes.  In the event that the landlord did not provide smoke detectors to his tenants he could be held liable for their deaths.
A study published by The Lancet online last week concluded that children with burn injuries covering 60% or more of their total body surface area (TBSA) are at a much higher risk of experiencing severe complications or death. The authors urge the need for more attention to be given to such patients, with more vigilant and improved forms of therapy.
The study, was headed by Dr. Marc Jeschke of the Ross Tilley Burn Centre, University of Toronto, and Sunnybrook Research Institute in Ontario, Canada, and Dr. David N Herndon, Shriners Hospital for Children and University of Texas Medical Branch in Texas. Their study involved assessing 952 paediatric burns patients aged 6 to 10 at the Shriners Hospital for Children Galveston, Texas over a period of 10 years. The study included patients with a variety of different burn sizes, including those with the severest burns (90-100% TBSA group) to those with less severe burns (30-39% TBSA group).
The researchers found that of the thirteen percent of children that died (123 of 952), those in the 30-39% TBSA group accounted for only 3% (5 of 180) of deaths, while those in the 90-100% TBSA group accounted for 55% (28 of 51). Sixteen percent of the children (154) experienced multiorgan failure, of those only 6% (10) were in the 30-39% TBSA group, compared to 45% (23) in the 90-100% TBSA group. Of the nine percent of the children with sepsis (89), only 2% (3) were in the 30-39% TBSA group compared to 26% (13) in the 90-100% TBSA group. Those with a burn size of 62% TBSA or above were 10 times more likely to die compared to those who had less severe burns, with the mortality rate being almost equal among those with burns below 60% TBSA. They also found that the presence and concentration of novel biomarkers for organ function, metabolism and inflammation depended greatly on whether or not the patient had burns above or below the 62% TBSA threshold.
Previous studies in the 1990s indicated that burn injuries covering 40% of TBSA, or more, were linked to increased risk of health complications and death. Since then, there have been many improvements in the care of patients with severe burns by using new grafting techniques, drug treatments and improved care methods. However work still needs to be done in order to address the high mortality rate of those with burns covering more than 60% of TBSA.
Dr. Jeschke and Dr. Herndon advise:
"We have established that, in a modern paediatric burn care setting, a burn size of roughly 60% TBSA is a crucial threshold for post-burn morbidity and mortality. On the basis of these findings, we recommend that paediatric patients with greater than 60% TBSA burns be immediately transferred to a specialised burn centre. Furthermore, at the burn centre, patients should be treated with increased vigilance and improved therapies, recognising the increased risk for poor outcome associated with this burn size."
These statistics are heartening for parents who are forced to endure the pain and uncertain future that their children face after suffering catastrophic burn injuries. Obviously, there are always exceptions to the statistics and many children who have suffered burns to well over 60% TBSA have both survived and flourished.
References:
Burn size and survival probability in paediatric patients in modern burn care: a prospective observational cohort study
Robert Kraft MD, Prof David N Herndon MD, Ahmed M Al-Mousawi MD, Felicia N Williams MD Celeste C Finnerty PhD, and Dr Marc G Jeschke MD
The Lancet Jan 2012. doi:10.1016/S0140-6736(11)61345-7

Every year Burn Awareness Week is observed during the the first full week in February.  Burn Awareness Week is designed to provide an opportunity for burn, fire and life safety educators to unite in sharing a common burn awareness and prevention message in our communities. Burn Awareness Week, celebrated early in the year, is an excellent opportunity to "kick off" a year full of burn awareness education.  The Burn Awareness Week topic for 2012 is Scald Injuries
Scald injuries are painful and require prolonged treatment.  They may result in lifelong scarring and even death.  Prevention of scalds is always preferable to treatment and can be accomplished through simple changes in behavior and the home environment.
In conjunction with Burn Awareness Week 2012, the American Burn Association and burn advocates like Mr. Mendelsohn are providing information relating to scald burns for use in your own communities.  "Although anyone can sustain a scald burn, certain people are more likely to be scalded — infants, young children, older adults and people with disabilities.  These high risk groups are also more likely to require hospitalization, suffer complications and experience a difficult recovery" says Mr. Mendelsohn. "Most burn injuries occur in the person's own home and the vast majority of these injuries could have easily been prevented."
Tap water scalds are often more severe than cooking-related scalds.  The American Burn Association recommends the following simple safety tips to decrease the risk to yourself and those you love from tap water scalds.
Set home water heater thermostats to deliver water at a temperature no higher than 120 degrees Fahrenheit / 48 degree Celsius.  An easy method to test this is to allow hot water to run for three to five minutes, then test with a candy, meat or water thermometer.  Adjust the water heater and wait a day to let the temperature drop.  Re-test and re-adjust as necessary.
Provide constant adult supervision of young children or anyone who may experience difficulty removing themselves from hot water on their own.  Gather all necessary supplies before placing a child in the tub, and keep them within easy reach.
Fill tub to desired level before getting in.  Run cold water first, then add hot.  Turn off the hot water first.  This can prevent scalding in case someone should fall in while the tub is filling.  Mix the water thoroughly and check the temperature by moving your elbow, wrist or hand with spread fingers through the water before allowing someone to get in.
Install grab bars, shower seats or non-slip flooring in tubs or showers if the person is unsteady or weak.
Avoid flushing toilets, running water or using the dish- or clothes washer while anyone is showering.
Install anti-scald or tempering devices.  These heat sensitive instruments stop or interrupt the flow of water when the temperature reaches a pre-determined level and prevent hot water that is too hot from coming out of the tap.
Cooking-related scalds are also easy to prevent.  Some things you can do to make your home safer from cooking-related burns include:
Establish a "kid zone" out of the traffic path between the stove and sink where children can safely play and still be supervised.  Keep young children in high chairs or play yards, a safe distance from counter- or stovetops, hot liquids, hot surfaces or other cooking hazards.
Cook on back burners when young children are present.  Keep all pot handles turned back, away from the stove edge.  All appliance cords should be coiled and away from the counter edge.  During mealtime, place hot items in the center of the table, at least 10 inches from the table edge.  Use non-slip placemats instead of tablecloths if toddlers are present.  Never drink or carry hot liquids while carrying or holding a child.  Quick motions may cause spilling of the liquid onto the child.
On Saturday, January 21, 2012, two men suffered serious burn injuries when a leaking propane tank exploded inside an old camper trailer where they were living in Jackson, New Jersey. Jackson fire officials said that the men, who had permission to use the trailer, were cooking inside it when the blast occurred Saturday night. The men, whose names were not released, told authorities that they smelled a strange odor shortly before the tank exploded, starting a fire inside the trailer. But the blaze was quickly extinguished by firefighters. One man suffered third-degree burns to his right arm and had a throat injury, while the other man had first- and second-degree burns to his hands, forearms and scalp.
This incident demonstrates the dangers inherent in the use of a propane tank and the devastating injuries that can result. If you or a loved one has been injured as a result of a propane tank explosion, it is important that you speak with an experienced New Jersey Burn Law Firm. Contact us today for a FREE consultation.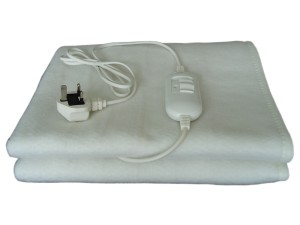 On November 6, 2011, Veronica Weatherbee and her sons Jacon and Matthew were asleep in Ms. Weatherbee's mother Nina DeVincentis's house in Clifton, New Jersey.  At around 2 a.m. that morning a fire broke out that destroyed much of the home.  According to DeVincentis, the fire was started by an electric blanket that ignited the a couch in the home.
Ms. Weathgerbee is being treated for smoke inhalation at St. Joseph's Regional Medical Center in Paterson, New Jersey.
Her son Jacob, also being treated for smoke inhalation, is at St. Barnabas Medical Center in Livingston.
DeVincentis said that Veronica and her older son Matthew couldn't find Jacob amongst the smoke. The two escaped the blaze and sought assistance from Ivan Gavira, a neighbor that lived across the street.  Gaviria, 29, kicked in the door, but there was too much smoke to get inside.  About 20 minutes later, emergency responders pulled the lifeless out of the burning house onto the front lawn and attempted to resuscitate him.  Emergency personnel were able to stabilize the boy and transport him to the Burn Center at St. Barnabas.  DeVincentis said her grandson and daughter are both stable.
Police are still investogating the cause of the fire.  However, if the fire was caused by an electrical blanket, the family may have a viable product liability claim against the blanket's manufacturer for the injuries they sustained.  Electrical blankets should never get hot enough to ignite and should turn off in the event there is a malfunction.
If you or a loved one has been injured as a result of a defective product that caused a fire, it is important that you speak with an experienced New Jersey Burn Attorney attorney. Contact us today for a FREE consultation.
On September 11, 2011, a Roselle woman was injured in an apartment fire. The small fire occurred around 3 p.m. in a three-story apartment on west 3rd Avenue in Roselle, New Jersey. Roselle fire officials responded to the scene and had the fire under control quickly. The unidentified woman, who Roselle fire officials said was aged in her 60s, was rescued by Roselle firefighters and transported to the Burn Center at Saint Barnabas Medical Center with third-degree burns covering 20 percent of her body, including both arms. The cause of the fire is still under investigation.
If you or a loved one is injured or killed in a New Jersey fire or explosion caused by someone else's negligence, you may be entitled to compensation. Contact a New Jersey Burn Injury Lawyer today for a free consulatation.
On September 3, 2011, an explosion ripped through a Manville injuring two utility workers. PSE&G said a hot water boiler exploded Saturday afternoon at house on Huff Avenue as employees were entering the homeowner's basement to repair boiler. The explosion caused the basement stairs to collapse underneath the workers and damaged other infrastructure.
The condition and identities of the PSE&G workers, but the Somerset County Prosecutor's office said one is from Collingswood and the other is from West Deptford. Both workers were taken by helicopter to the Burn Center at Saint Barnabas Medical Center in Livingston. The owner of the home was treated at Somerset Medical Center in Somerville for minor injuries and released.
The cause of the accident is still under investigation, but PSE&G said natural gas was not involved, even though local officials initially reported the incident as a gas explosion.
This incident is a good example of what can happen when heaters, furnaces and boilers are damaged and then turned back on prior to repair.  Local officials advised that this water heater was supposed to be repaired after being damaged by flood waters from Hurricane Irene.  It is important that any appliances and equipment be shut off prior to any expected flooding that may occur.  If any appliances are subjected to flood waters they should be checked out by licensed professionals prior to being put back in use.
If you or a loved one is injured or killed in a New Jersey fire or explosion caused by someone else's negligence, you may be entitled to compensation.  Contact a New Jersey Burn Injury Lawyer today for a free consulatation.